Case Studies on the Future of Global Business Education
Business education is changing. New formats such as online and virtual learning have gained resonance among students, educators, and institutions. Savvy organizations looking to keep apace too need to adapt teaching priorities, aligning themselves with the new skills-based work environment that graduates enter.
What's at Issue
Education is in a period of development, transformation, and flux. Adaptation to a world that requires new skills of graduates, and transition to more resilient teaching formats that promote learning during an unforeseen disruption are the two central axes of change.
Business education is not exempt from the challenges that face education. Indeed, this field faces specific challenges as both students and potential employers increasingly require more from educators. Business organizations expect candidates to receive training in new skills, such as sustainability planning, and have a sufficient grasp of concepts. These include climate change and social equality; concepts that might have been considered beyond their purview in the past. Students, for their part, demand education that contributes to global welfare and not only the profit maximization of their particular organization.
This post highlights three education programs from The International Partnership of Business Schools (IPBS) in order to illustrate how some preemptive and leading global business schools are responding to new demands from those they serve. 
1. IPBS MSc in Global Management
In 2020, the IPBS launched a new program – the IPBS MSc in Global Management is a full-time 12-15-month master's program, with single and double degree options. Students who enroll choose two out of six leading business schools, spending their first third at one institution and their final two-thirds in another. This format provides students with the opportunity to grow their professional networks while at the same time allowing students to benefit from the specialties of different institutions.
The second prominent characteristic of the Global Management Program is its focus on Global Digital Transformation. Students receive training on cutting-edge management styles surrounding the implementation of new tech into the world of business administration.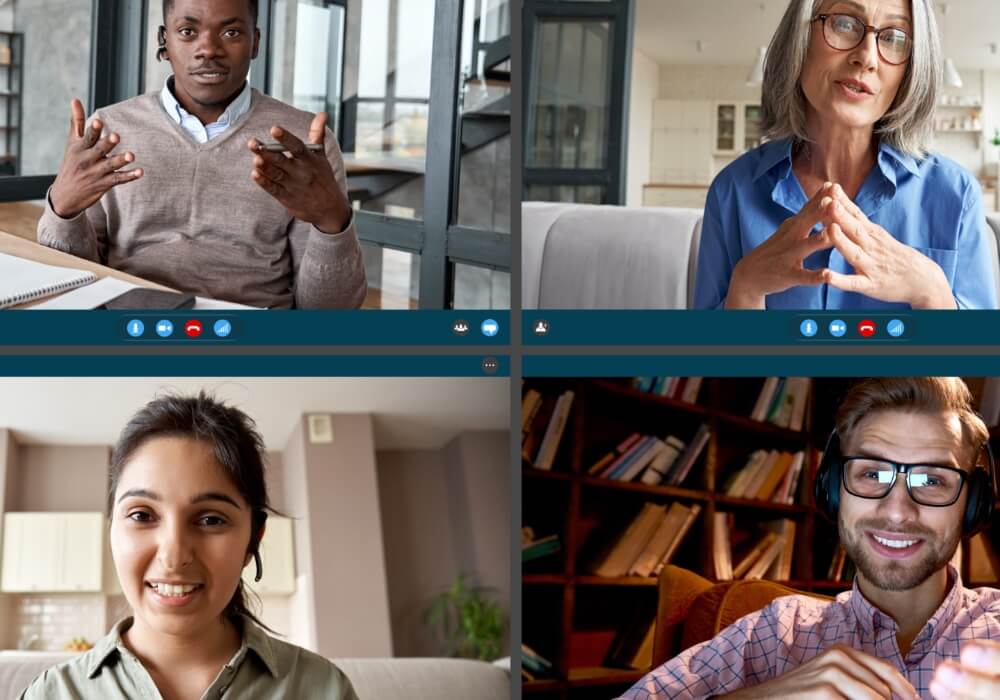 2. IPBS Undergraduate Double Degree Programs
The IPBS Undergraduate Double Degree Programs are designed to impart undergrads with adaptability in a global economy. Graduates have completed two bachelor's degrees from two separate institutions in two countries. They also benefit from mandatory work placements in each country. The guiding philosophy behind these programs is that students who are given the skill to successfully navigate two business environments will be in a good position to work in either and to act as highly valuable linkages between two environments.
The program maintains a global focus in which graduates are educated to meet a nascent demand for experienced and adaptable employees that can be effective in culturally diverse environments.
3. IPBS Virtual Mobility Program
The final exposé here goes to the IPBS-facilitated Virtual Mobility Program. This program is a first step into the new possibilities provided by the near ubiquity of online learning options. Even as schools renew in-person activities and return to normal classroom education, online learning options have remained in place. The infrastructure rapidly erected to face COVID-19 is now used to allow more flexibility for students.
The IBPS' Virtual Mobility Program uses the availability of remote learning from various premier business schools to allow students to choose from a large menu of courses. The program may be the first step in a process of increasing specification where students choose courses as individual learning modules and build skills tailored to their institution or their preferred career path.
While some business schools are experimenting with stackable credentials in efforts to tailor learning to the more specific demand of employers, this program combines specificity with remote learning and intercultural exchange. Not only are students in the Virtual Mobility program able to choose a specific course, but they are also able to do so across leading business schools located in Canada, Mexico, Italy, France, and the United States.
The approach adopted by the IPBS to virtual mobility has several underlying benefits as well. In response to climate change the growing concerns of carbon externalities, the program enables learners to study at leading business schools without creating a negative climate effect via air travel. Additionally, the program is open to all learners of the business schools, removing access barriers linked to financial means and thereby enabling new segments of the learner population to benefit from internationalization on campus.
Takeaways
All three programs from the IBPS highlight different aspects of the new trends guiding development in business education. From increased global connectedness and the need for individuals capable of bridging diverse business cultures to online proficiency, the various programs offer insights into future paths for business education.